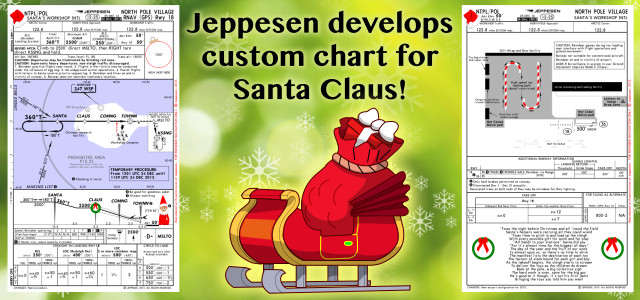 The Jeppesen company is no stranger to developing custom aeronautical maps and approach charts for airlines. In 2013, however, they had a very special request from Santa. Ole St. Nick needed a new, state-of-the-art approach chart for his workshop at the North Pole. Jeppesen answered the call to make sure the sleigh stays safe when arriving back home Christmas morning.

Download your own copy!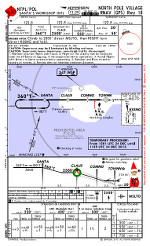 When I go flying this holiday season, this approach will definitely be installed on my iPad. I think I've found a new alternate for our polar routes!
Download or view the North Pole Approach Chart (PDF) provided by Jeppesen. The video below highlights some of the special features Jepp took into consideration when developing the approach.
Great Idea From a Reader!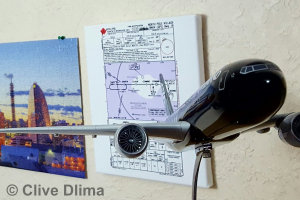 AeroSavvy reader, Clive Dlima, had a super holiday idea. Clive had the North Pole Village approach printed on canvas to use as a festive AvGeek wall decoration. It looks awesome.
If you're on Twitter, you can follow Clive: @DFlyingAVgeek
The PDF download file has plenty of resolution for a poster, throw pillows, or a t-shirt. Get creative and show your AvGeek –  Santa will be impressed!