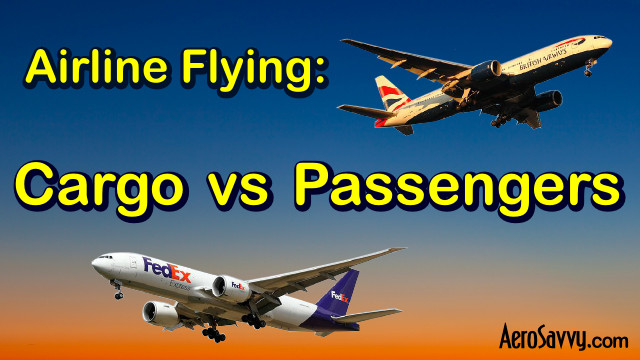 [Updated: Feb, 2015]
I'm a cargo pilot; I fly for a large package express company. Cargo airlines are a bit of a mystery to the general public. Everyone is familiar with passenger airlines; it's hard to find someone who hasn't taken a ride or visited an air terminal. Those that haven't are at least familiar with the routine thanks to movies, TV and the news media.
Cargo airlines are a bit different. The public rarely has a chance to see a cargo aircraft doing its thing. The airplanes are often parked far from passenger terminals so the day-to-day operations are usually out of sight.
In this feature, I'll shed some light on what it's like to fly for a cargo airline. I'll highlight some of the similarities and differences between cargo and passenger operations.