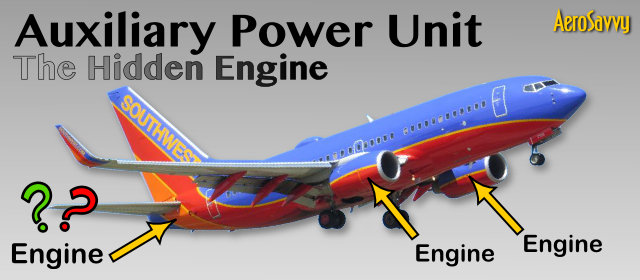 How many turbine engines are on an Airbus A320?
Two, right?   Would you believe three?
How about a Boeing 747?
Four engines? Wrong again.   A 747 has Five turbine engines!
Hiding inside the tail of most every airliner is an extra engine called an Auxiliary Power Unit or APU. Time to find out what's hidden in the tail of your aircraft!